POSTCARDS
POSTCARDS FROM THE MOST MAGICAL SHOPPING DESTINATIONS AROUND THE GLOBE
AS PROMISED, I'M GOING TO START SHARING MORE INSIGHTS INTO MY WORLD. WHAT BETTER PLACE TO START THAN HERE - A LOOK INTO MY FAVOURITE SHOPPING DISTRICTS AROUND WORLD.
AS YOU ALL KNOW, I DON'T TEND TO STAY IN ONE PLACE FOR LONG. I'M LUCKY ENOUGH TO BE ABLE TO TRAVEL AND WORK FROM ANY LOCATION I DESIRE.
I'M BASICALLY THE PERFECT PERSON TO FILL YOU IN ON ALL THE FABULOUS SPOTS I CAN'T KEEP MYSELF AWAY FROM!
LUCKY FOR US ALL, BOOKING.COM HAS EVERYTHING WE COULD EVER WISH FOR WHEN IT COMES TO ACCOMmODATION. WITH THE MOST EXTENSIVE RANGE OF TRAVEL DESTINATIONS AND OVER 1.4 MILLION PLACES TO STAY, YOU'LL BE SURE TO FIND THE PERFECT PLACE TO REST YOUR HEAD AT NIGHT.
THE WORLD LEADER IN ACCOMmODATION ONLINE, BOOKING.COM GUARANTEES THE BEST PRICE FOR ANY PROPERTY TYPE. ANOTHER PLUS? YOU'LL NEVER PAY BOOKING FEES. EVER.
WHATEVER YOUR BUDGET OR TRAVEL STYLE, YOU CAN FIND APARTMENTS, HOLIDAY HOMES, LODGES AS WELL AS HOTELS ON AN EASY TO USE PLATFORM. BOOKING.COM ALSO PROVIDES INCREDIBLY USEFUL AND GENUINE GUEST REVIEWS - WHICH WE ALL KNOW IS EXTREMELY IMPORTANT WHEN FINDING THAT PERFECT PLACE TO STAY.
THE BEST PART?
I HAVE COLLABORATED WITH BOOKING.COM FOR THEIR LATEST 'REFER A FRIEND' CAMPAIGN TO GIVE YOU $40 CASHBACK AT THE CONCLUSION OF YOUR STAY. SIMPLY CLICK THIS BOOKING.COM LINK (OR ANY OF THE LINKS BELOW) WHEN YOU BOOK.
I HAVE ALWAYS USED BOOKING.COM TO BOOK MY ACCOmMODATION, SO IF YOU HAVEN'T, I SUGGEST YOU START. IT TRUELY IS THE BEST!
SO, HERE WE GO. IF YOU HAVE ANY QUESTIONS OR WANT TO KNOW ANY MORE DETAILS PLEASE GET IN TOUCH. OTHERWISE, ENJOY BEAUTIFUL PEOPLE!
LOS ANGELES
MY SECOND HOME
WHERE TO SLEEP
FROM THE OLD HOLLYWOOD GLAMOUR CLASSIC, THE CHATEAU MARMONT.
TO THE INSTAGRAM HEAVEN, THE BEVERLY HILLS HOTEL.
TO THE COOL AND SLIGHTLY MORE UNDERGROUND, THE PETIT ERMITAGE.
THESE BEAUTIFUL HAVENS WILL ENSURE YOU HAVE THE PERFECT PLACE TO REST YOUR HEAD EACH NIGHT IN LA LA LAND.
THE BEVERLY HILLS HOTEL. THE LINE. THE BEL AIR HOTEL. PETIT ERMITAGE. CHATEAU MARMONT. SHUTTERS. THE NOMAD. SIXTY.
WHERE TO EAT
THE HEALTHY, AND THE NOT SO HEALTHY. THE FANCY, AND THE NOT SO FANCY.
AND THOSE THAT ARE JUST TOO DELICIOUS!
JON & VINNY'S IS ITALIAN HEAVEN. YOU NEED TO BOOK THOUGH, JUST ROCKIN' UP IS NOT AN OPTION (SADLY).
CASA LINDA IS MY CHEAP AND CHEERFUL MEXICAN GO-TO.
AND GJELINA IS MY LOCAL FAVOURITE. SISTER TO GJUSTA. PLEASE DO BOTH, THEY'RE BOTH EQUALLY INCREDIBLE.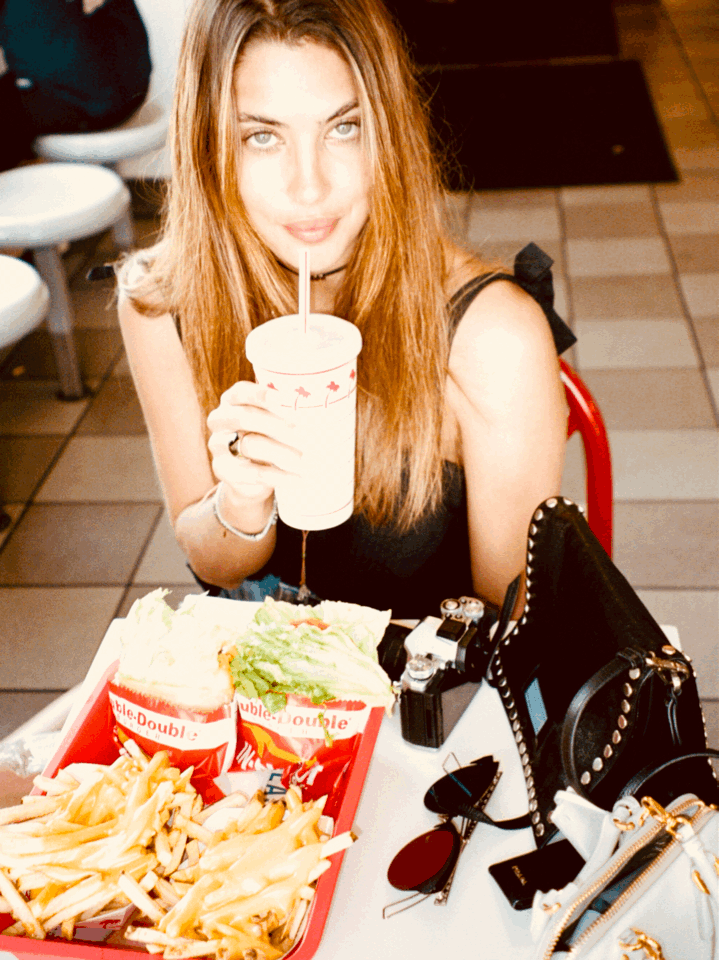 FELIX. CASA LINDA. BESTIA. GJELINA.
CHATEAU MARMONT.
ALFREDS. IN-N-OUT. JON & VINNY'S. NOBU MALIBU. EREWHON. SCOPA. GJUSTA. THE IVY.
WHERE TO SPEND
ARGUABLY THE BEST BOUTIQUE COSMETIC STORE IN THE ENTIRE WORLD, VIOLET GREY.
REFORMATION, THE CUTEST CLOTHING BRAND WITH A FOCUS ON SUSTAINABILITY.
MAXFIELDS, THE STORE OF MY DREAMS. JUST VISIT, I CAN'T EXPLAIN.
MELROSE PLACE. ABBOT KINNEY BLVD. RODEO DRIVE. MALIBU FARM.
MANSUR GAVRIEL.
VIOLET GREY.
APARTMENT BY THE LINE.
AND OTHER STORIES.
REFORMATION.
THE ROW.
BARNEYS.
MAXFIELDS.
SHOP SUPER STREET.
ACNE STUDIOS.
CHLOÉ.
NEW YORK CITY
WHERE really EVERYTHING IS BIGGER AND BETTER
WHERE TO SLEEP
FROM THE SWEEPING HALLS OF THE PLAZA TO THE CUTE LITTLE CUPBOARD LIKE ROOMS OF THE ARLO.
NYC CAN DO NO WRONG. THE OPPORTUNITIES ARE ENDLESS.
THE GREENWICH HOTEL. SOHO GRAND. SIXTY SOHO. ARLO. THE PLAZA. GRAMERCY PARK HOTEL.
WHERE TO EAT
FIRST NOTE: IN NYC BOOKING IS NECESSITY.
BOOK A TABLE AT LA ESQUINA. DON'T ASK QUESTIONS, JUST DO IT. TRUST ME.
THE BEST CAKE TRUFFLES IN THE ENTIRE WORLD ARE FOUND AT MILK BAR. AND BY CHLOE IS MY VEGAN HEAVEN.
VISIT A SPEAKEASY TOO. DON'T LEAVE NYC WITHOUT DOING SO PLEASE.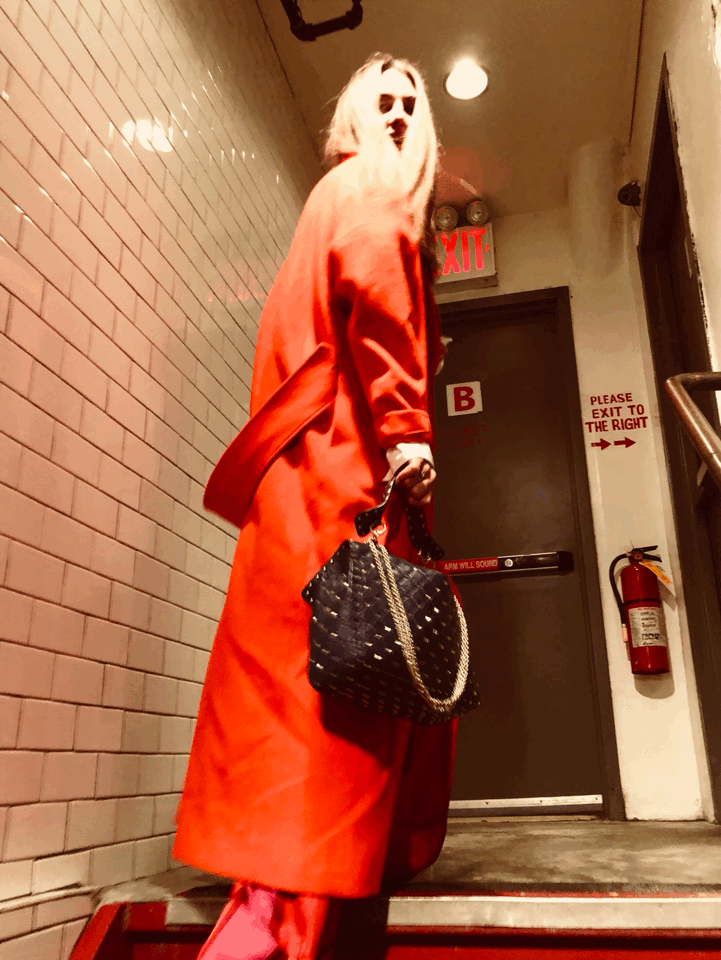 LA ESQUINA.
JACKS WIFE FREDA. ZUMA. BUVETTE. SWEET GREEN. RUBY'S. MILK BAR. LOCANDA VERDE. DEAN AND DELUCA. BAR PITTI. ABC KITCHEN. BLUESTONE LANE. BY CHLOE. I SODI.
WHERE TO SPEND
BERGDORF GOODMAN IS AN INSTITUTION. IF YOU DON'T GO, YOU HAVEN'T REALLY BEEN TO NYC. WATCH 'SCATTER MY ASHES AT BERGDORF'S' BEFORE YOUR VISIT.
APARTMENT BY THE LINE. SOUNDS STRANGE, BUT TRUST ME, JUST DO IT.
WHAT GOES AROUND COMES AROUND IS DESIGNER VINTAGE HEAVEN - WITH PRICE TAGS TO MATCH!
AND EDEN FINE ART IS A MUST FOR THOSE WHO COLLECT OR SIMPLY APPRECIATE ART. IT IS BEYOND WORDS.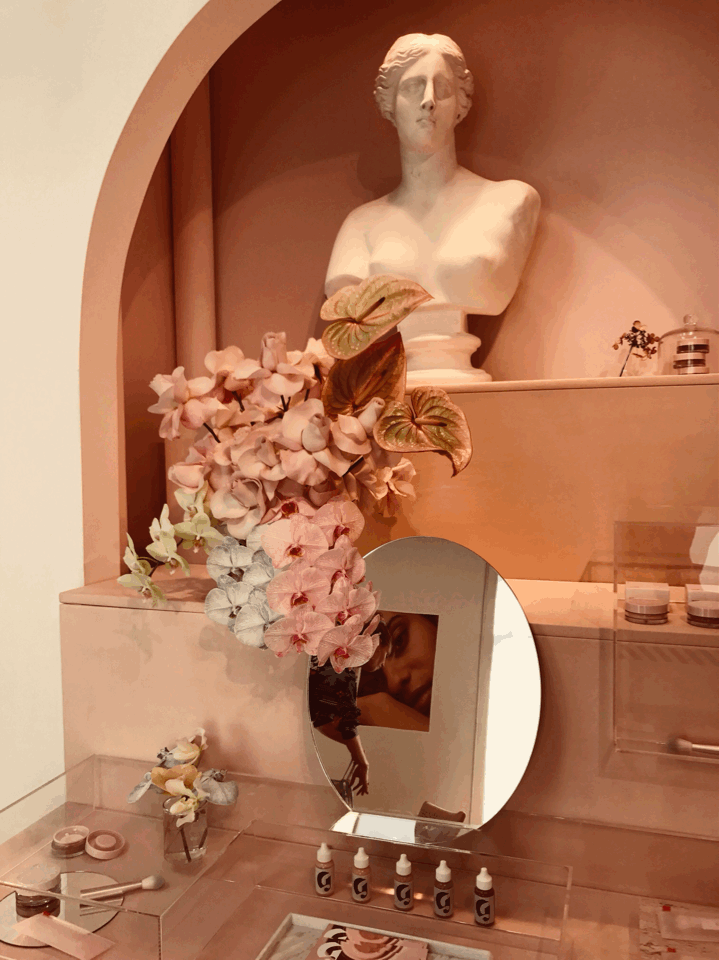 SOHO. WEST VILLAGE. DOWNTOWN. 5TH AVENUE. MEATPACKING DISTRICT.
JEFFREY.
BERGDORF GOODMAN.
BOOK MARC.
BARNEYS.
WHAT GOES AROUND COMES AROUND.
APARTMENT BY THE LINE. (THE ORIGINAL).
GLOSSIER.
BARNEYS.
EDEN FINE ART.
ZIMMERMANN.
TIFFANY & CO.
PARIS
TITLED THE CITY OF LOVE. FOR MORE THAN ONE REASON
WHERE TO SLEEP
HOME TO SOME OF THE BEST BOUTIQUE HOTELS IN THE WORLD.
HOTEL LA TAMISE IS A FAVOURITE OF MINE.
IF YOU REALLY WANT TO SPLASH OUT, THE RITZ PARIS IS HOME TO THE COCO CHANEL SUITE. YES, SHE LIVED THERE, AND YES, YOU CAN STAY THERE. DREAMS ARE FREE RIGHT?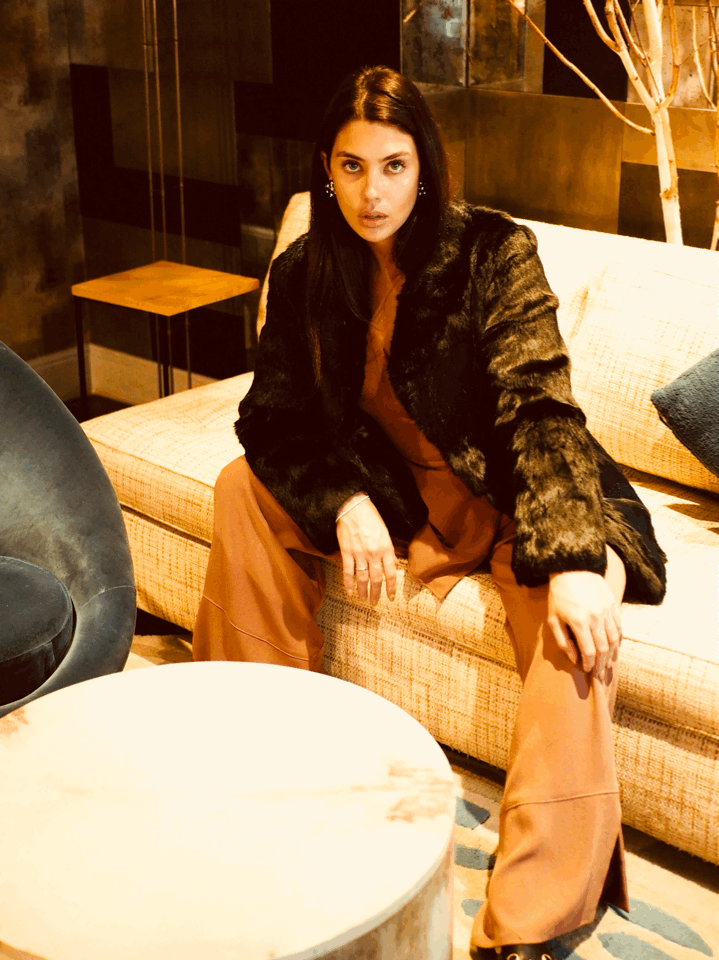 HOTEL LA TAMISE. THE RITZ. HÔTEL THÉRÈSE. THE PENINSULA PARIS. MAMA SHELTER. NEW HOTEL ROBLIN.
WHAT TO EAT
HOTEL COSTES AND L'AVENUE ARE A MUST. BOTH INSTITUTIONS YOU SIMPLY CANNOT MISS.
WILD AND THE MOON IS MY PARISIAN VEGAN HEAVEN. THE ACAI BOWL IS TO DIE FOR.
CAFE DE FLORE IS AN INSTITUTION.
PASTRIES ARE OBVIOUSLY A MUST AND CAN BE PURCHASED ANYWHERE REALLY. YOU CAN TRUST THE FRENCH TO ALWAYS DELIVER ON THE CARBS.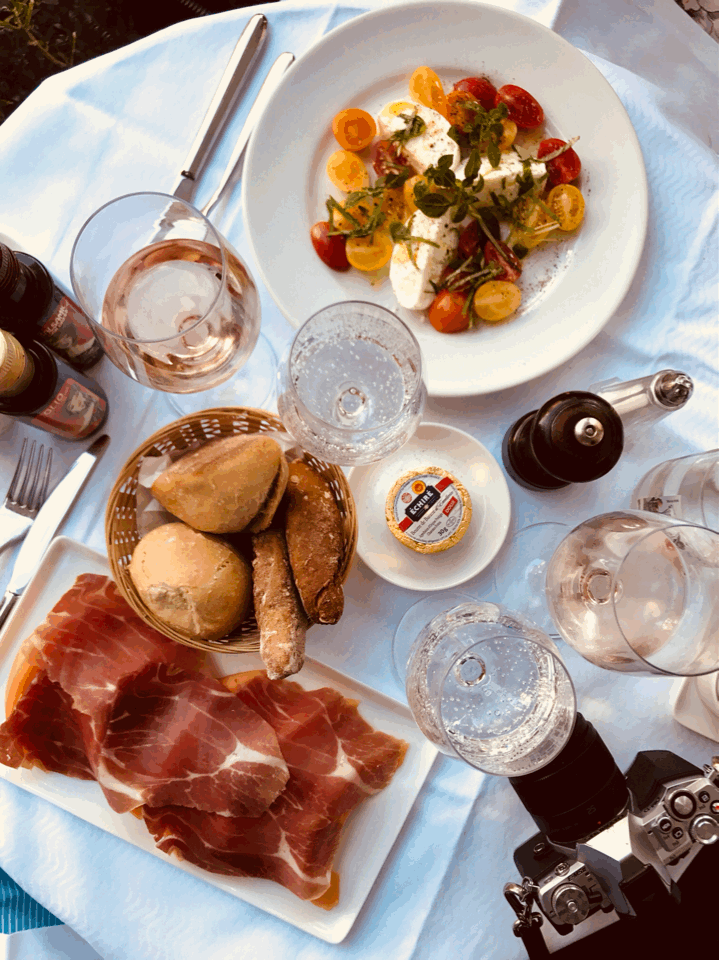 WILD AND THE MOON. LA DROGUERIE. ANGELINA. L'AVENUE. CAFE DE FLORE. HOTEL COSTES. RALPHS. LE GRAND COLBERT. CANDELARIA. GALERIES LAFAYETTE GOURMET. BUDDHA BAR. SEASON. LAUDRÉE.
WHERE TO SPEND
HOME TO A MAJORITY OF THE LUXURY FASHION HOUSES, PARIS IS THE PLACE TO PURCHASE DESIGNER GOODS.
THE BEST BOOK STORE AWARD GOES TO GALIGNANI.
GALLERIE LAYFETTE IS EVERYTHING AND HAS EVERYTHING. THE BUILDING AESTHETIC ALONE IS WORTH THE VISIT.
VERNAISON FLEA MARKET IS WHERE I FOUND MY VINTAGE CHANEL SUIT...AND WHERE I COULD HAVE SPENT ALL THE MONEY I HAVE ON ANTIQUES AND VINTAGE PIECES.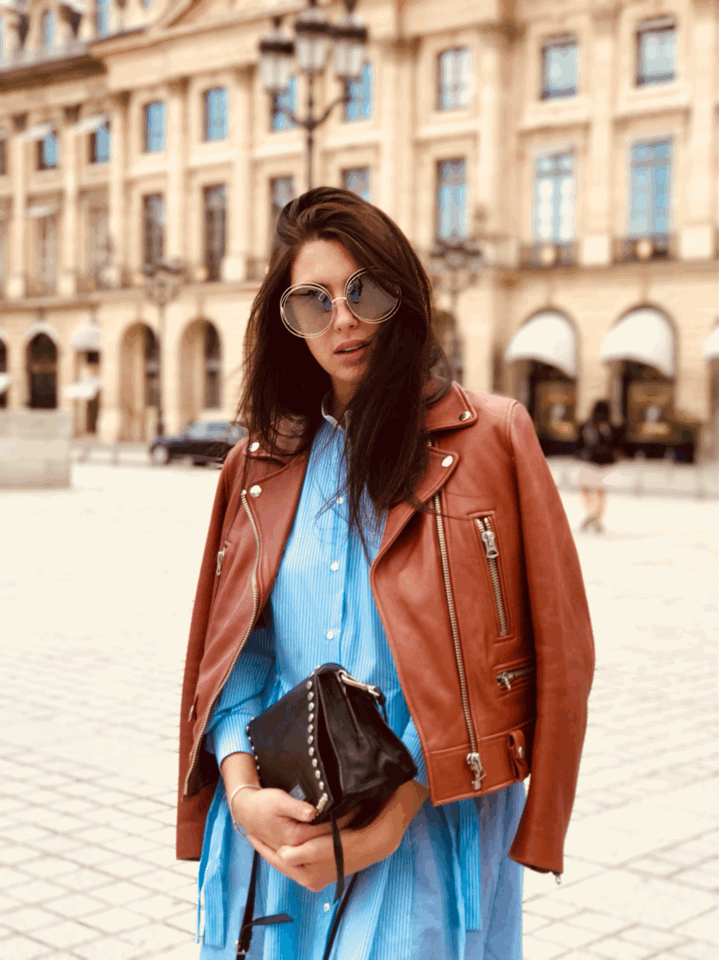 TRIANGLE D'OR. LE MARAIS. SAINT GERMAIN. VERNAISON VINTAGE MARKET. PLACE VENDÔME.
GALLERIE LAYFETTE.
GALIGNANI.
LOUIS VUITTON.
CHANEL.
DIOR.
COS.
CHLOÉ.
LONDON
IT'S JUST LONDON. WHO DOESN'T LOVE A LONDON VISIT
WHERE TO SLEEP
CLARIDGES. AN INSTITUTION AND SECOND HOME TO MANY OF THE GREATEST.
THE BLOOMSBURY HOTEL. MY FAVOURITE HOTEL IN LONDON. COSEY, HOMELY AND OH SO PRETTY.
THE LANGHAM LONDON. JUST INCREDIBLY BEAUTIFUL.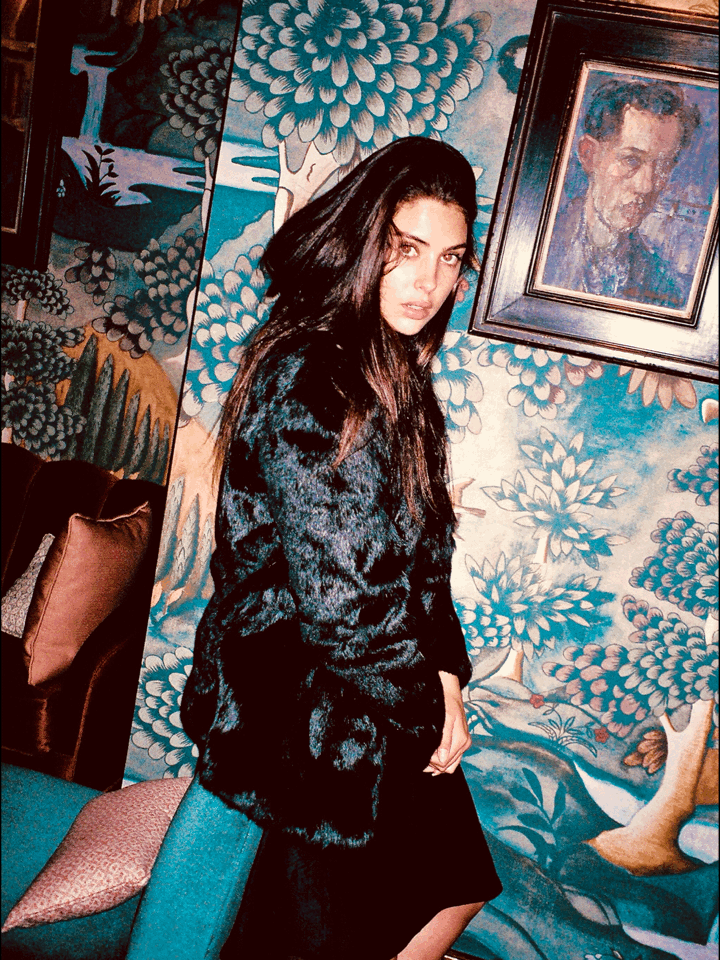 THE BLOOMSBURY HOTEL. CLARIDGES. THE NED. THE LANGHAM LONDON. LEMAN LOCKE HOTEL.
WHAT TO EAT
THE BABY PINK SENSATION SKETCH IS TRUELY WORTH THE VISIT. NOT ONLY IS THE DECOR INCREDIBLE, THE FOOD IS EQUALLY AS INCREDIBLE. IT'S AN INSTAGRAMERS HEAVEN.
OTTOLENGHI IS THE ABSOLUTE HEAVEN OF A SALAD STORE. THEY ALSO HAVE INCREDIBLE BAKING AND SWEET TREATS FOR THOSE WHO CAN EAT GLUTEN!
LA BODEGA NEGRA IS THE COOLEST UNDERGROUND MEXICAN JOINT. POSSIBLY MY FAVOURITE PLACE IN LONDON.
GRANGER & CO IS BY BILL GRANGER OF BILLS SYDNEY (MY FAVOURITE CAFE IN SYDNEY). I GO HERE FOR BRUNCH MOST DAYS.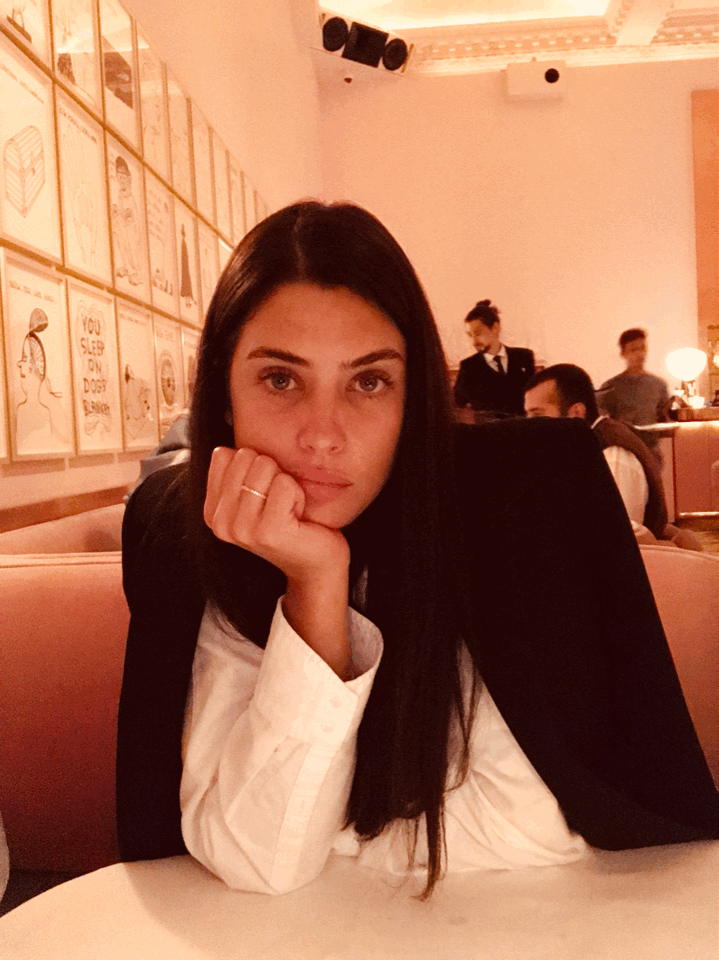 HARRODS FOOD HALL. ALAIN DUCASSE. THE WOLSELEY. OTTOLENGHI. GRANGER & CO. SKETCH. THE IVY. LA BODEGA NEGRA. FARM GIRL. CECONI. ZUMA. JAMAVAR. FARMACY. BERNERS TAVERN.
WHERE TO SPEND
THE ASSOULINE BOOKSTORE IS EVERYTHING. AS I'M SURE YOU CAN IMAGINE.
HARRODS IS AN OBVIOUS, BUT AN OBVIOUS I COULDN'T MISS OFF THE LIST.
DOVER STREET MARKET IS BEYOND! PLEASE VISIT FOR ME.
THE VICTORIA BECKHAM CONCEPT STORE IS AN ARCHITECTURAL DREAM THAT ALSO HOUSES THE CLOTHES OF DREAMS.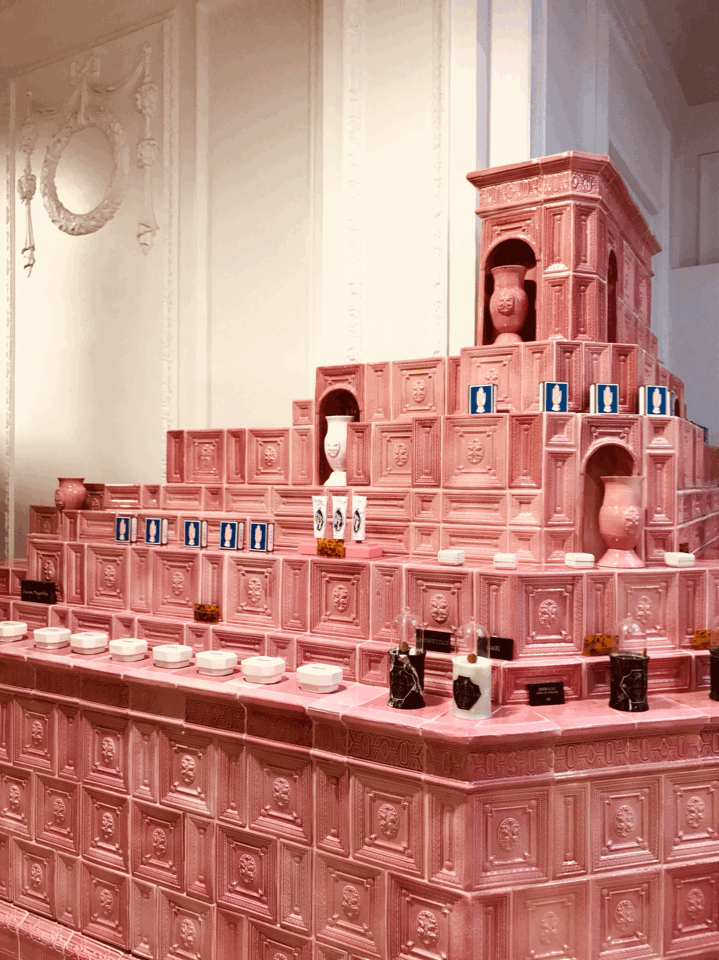 NEW BOND STREET. OLD BOND STREET. PORTOBELLO MARKETS. OXFORD STREET. MAYFAIR.
HARRODS.
JO MALONE.
FORTNUM & MASON.
LA PERLA.
DOVER STREET MARKET.
VICTORIA BECKHAM.
ASSOULINE.
LIBERTY.
SELFRIDGES.
BROWNS.
I'M SO HAPPY TO BE ABLE TO SHARE WITH YOU ALL SOME OF MY ABSOLUTE FAVOURITES.
I REALLY DO HOPE THIS LITTLE PIECE INSPIRES YOU TO BOOK THAT TRIP YOU SO DESPERATELY DESERVE AND TAKE BITS AND PIECES FROM MY EXPERIENCE THROUGH TO YOUR OWN.
LIFE'S JUST TOO SHORT TO MISS THE OPPORTUNITY TO EXPLORE.
SO, WHY WAIT! BOOK YOUR DREAM TRIP NOW. USE THIS BOOKING.COM LINK FOR YOUR $40 CASHBACK OFFER AND START EXPLORING BEAUTIFUL ONES!
WHERE WILL YOUR NEXT GETAWAY BE?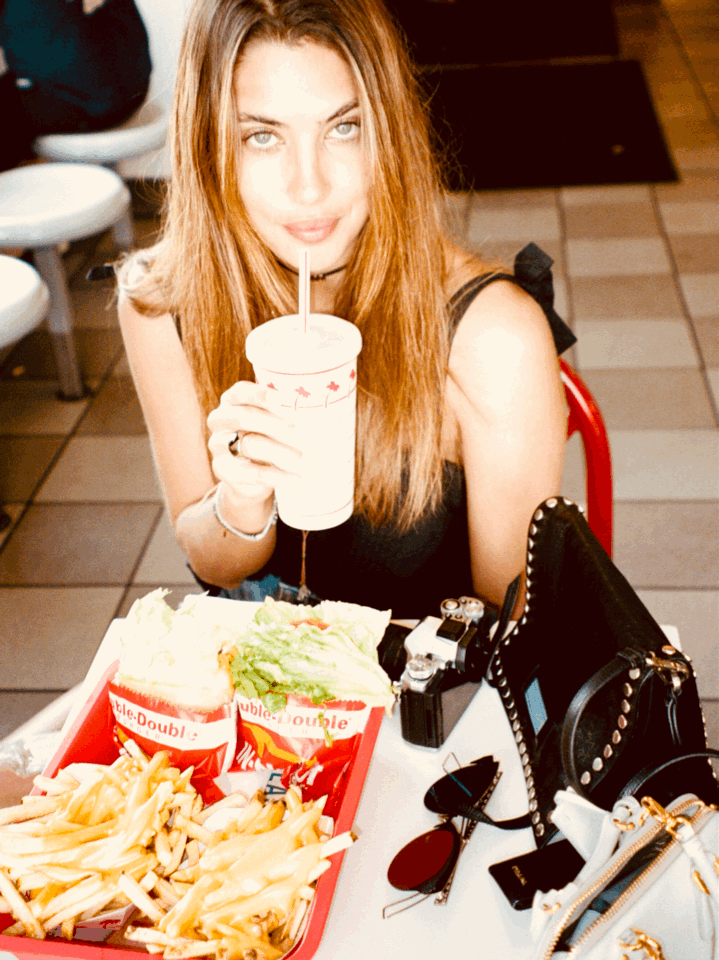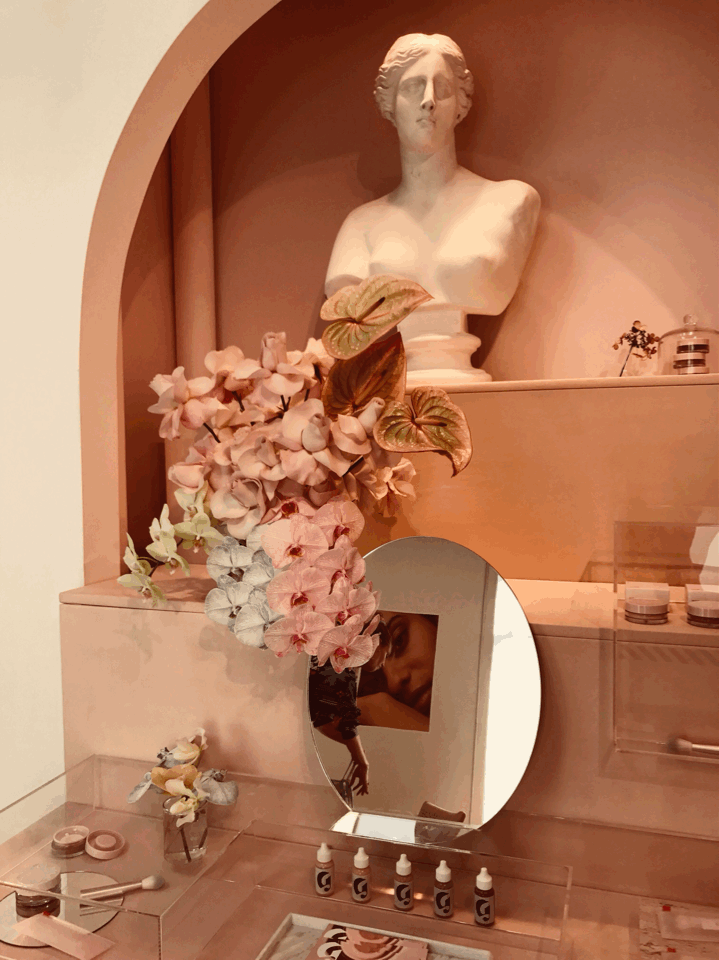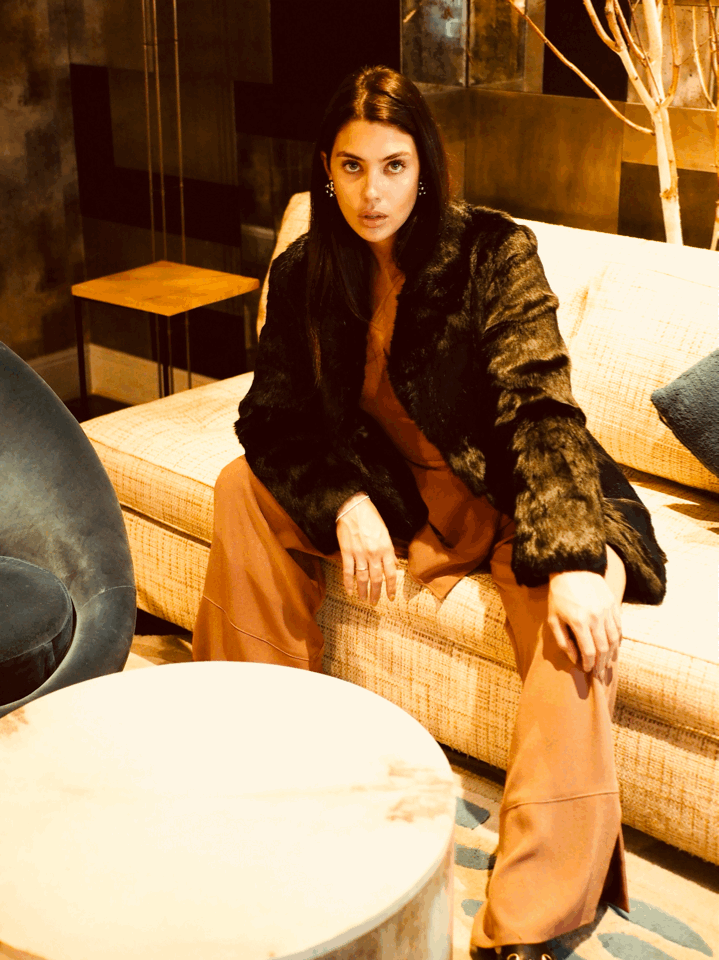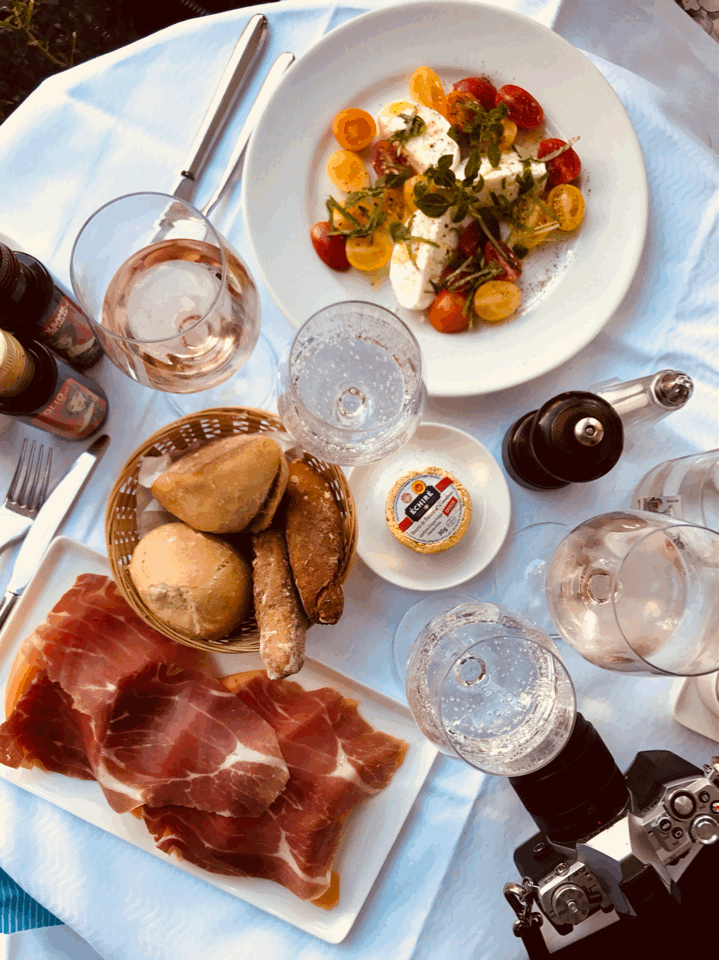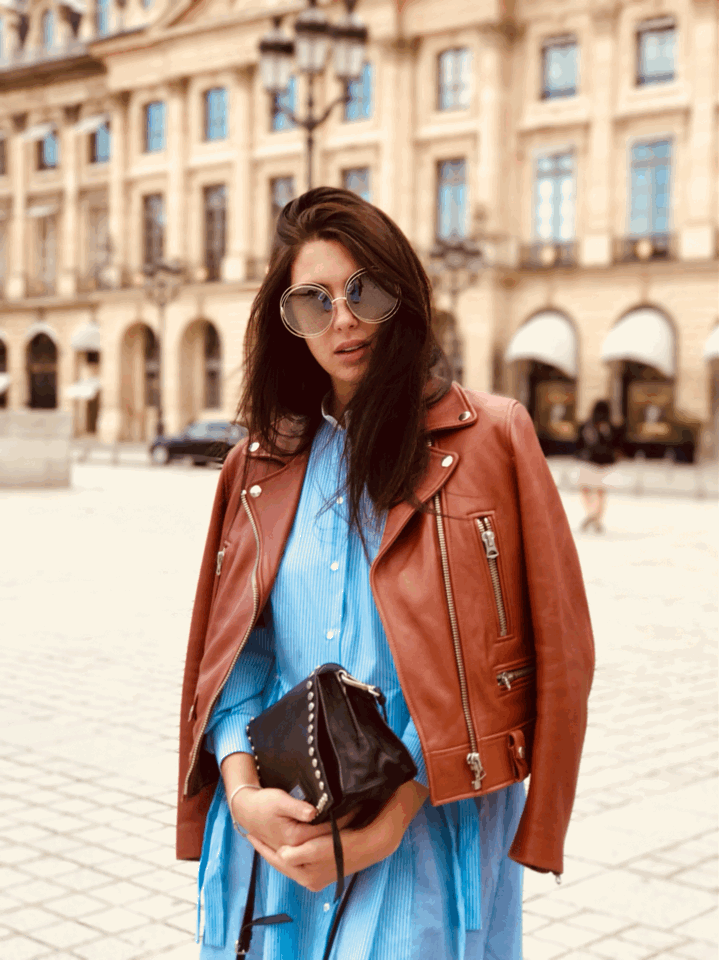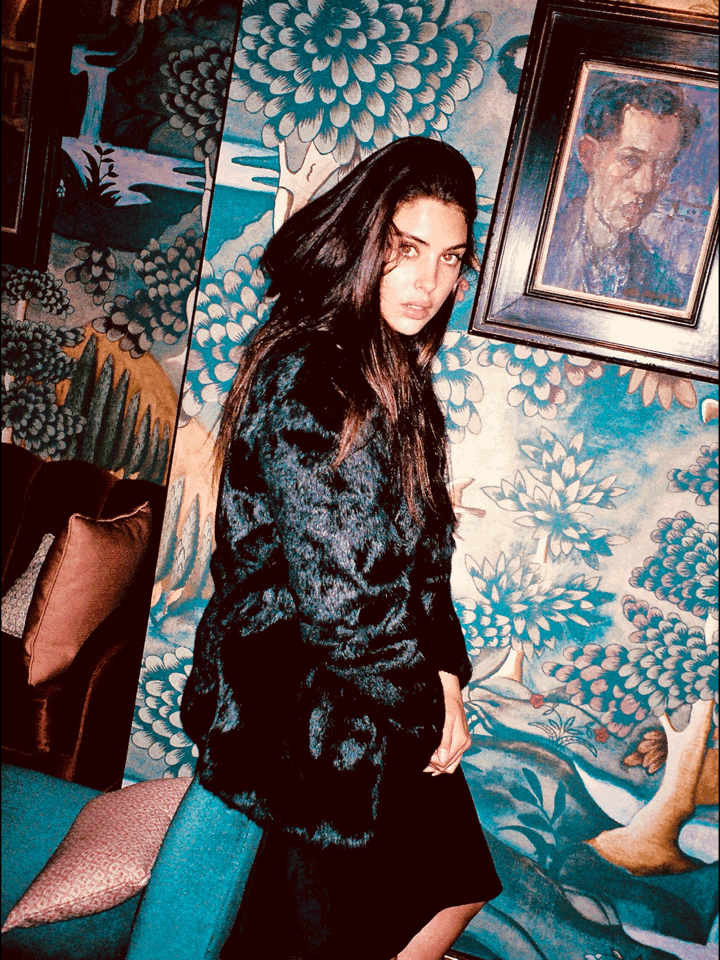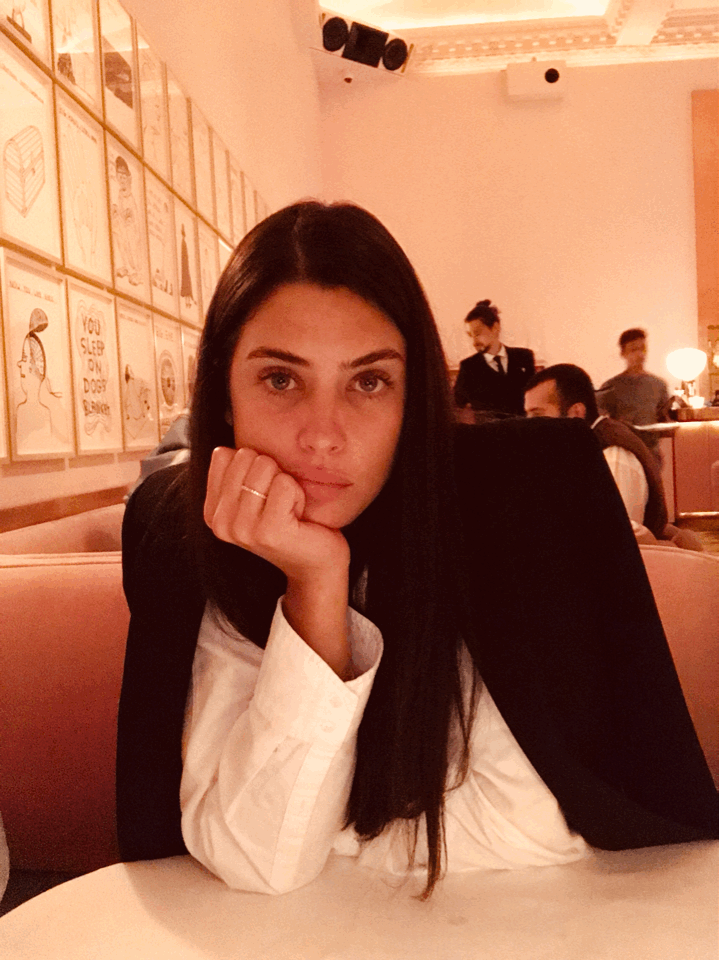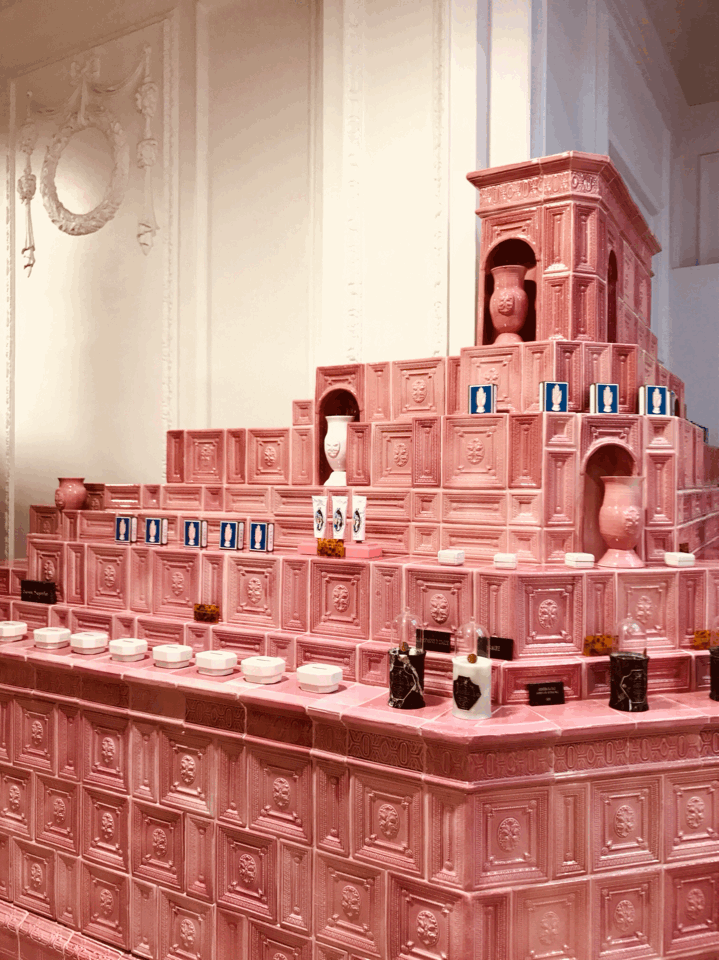 DISCLAIMER:THIS WEBSITE USES THIRD PARTY COOKIES TO HELP PROVIDE PERSONALISED ADS AND ANALYSE OUR TRAFFIC. THIS INFORMATION MAY BE SHARED WITH OUR ADVERTISERS, WHERE IT MAY BE COMBINED WITH OTHER INFORMATION YOU'VE GIVEN OUR WEBSITE.